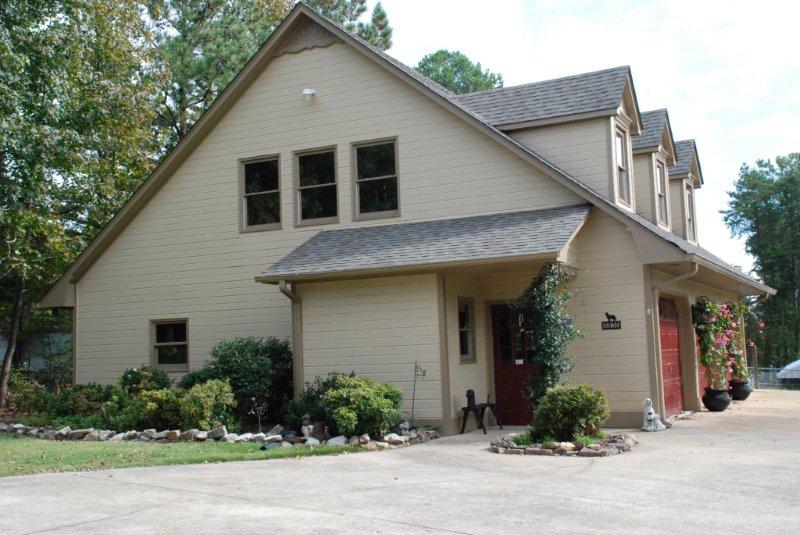 The no. 1 reason families give away their pet is because of behavioral problems. ~ ASPCA
There are various training programs, so you are able to find one that best suits you and your dog's needs. We look forward to working with your dog to help him become a better member of your family.
I. Basic Training Classes
Classes are scheduled for one day a week for a 6-week period for both you and your dog. Class sizes are limited to five dogs to ensure each dog receives proper attention and successful training. This class focuses on socialization and recognition & response to basic commands: sit, down, stand, come, stay, and heel.
Puppy Class
The class focuses on socialization and learning acceptable behavior with a puppy's new parents. Basic skills learned: sit, down, stand, come, stay, and walking on a leash. We also provide advice on crate training, housebreaking, etc.
Basic Class
This class is for puppy graduates and dogs over the age of six months. Basic skills learned: sit, down, stand, come, stay, and basic heeling.
Advanced Basic Class
This class refines skills learned in previous classes and prepares the dog and handler for the initial skills in competitive obedience. Skills learned are heeling, footwork for the handler, front, finish, sit, down, advanced stays, and stand.
The 6-week session is scheduled on Thursdays, 6:30-7:30 p.m. *** Weekly classes sometimes deviate from a formal schedule in an effort to best match-up the dogs, based on size and demeanor. Please contact for the upcoming class schedules.
II. Individual Training
We will teach you the skills necessary to train your own dog either one-on-one at our facility or in your own home. This method is often best for dogs that are shy or non-responsive in foreign environments.
Customized Training Programs
We will create a totally customized, 2-3 week program to focus more time and attention on training that is important to you. It's recommended that your dog stay with us during the program, so he receives consistent training. At the end of the program, we will schedule an individual training session to teach you how to effectively implement your dog's training into your daily routine back at home. nbsp;
IV. Canine Good Citizen (CGC)
CGC is a certification program designed to reward dogs who exhibit good manners both at home and in the community. The training of this program focuses on responsible pet ownership and their dog's basic good manners, teaching response to basic vocal commands. The American Kennel Club awards a certificate to dogs who pass the 10-step CGC test.

V. Animal Assisted Therapy (AAT)
Animal Assisted Therapy (AAT) refers to the incorporation of animals into the therapeutic treatment process for people. AAT is also referred to as "animal facilitated therapy" or "dog therapy." While most any domesticated animal can be used in AAT, dogs are most commonly trained. Research shows that interaction with animals can reduce our stress levels and increase our sense of well-being.
All dogs and their handlers are properly screened before training can begin.
Certification from ABI requires satisfactory completion of 15 credit hours or a program of five certificate courses. Certification demonstrates mastery of all material in the program, course requirements for each program are shown below.
The course will cover working with animals and children, adults, the elderly, and disabled, in a variety of settings: hospitals, nursing homes, and schools. We will also review what is required to start and run a safe and effective program.
IV. Competition Level Obedience (Novice, Open, Utility)
Your dog can train with us in preparation for competitive obedience trials. These classes are upper level courses to prepare the dog and handler for the various levels of AKC obedience competition. This level of training expands on your dog's skill to respond to basic commands. Advanced training includes retrieving, high jumps, broad jumps, scent discrimination, recalls, go outs, and specialized hand and vocal commands. Prerequisite of successful completion of Advanced Basic or approval of instructor.
IV. Rally Classes
Rally is a fun new dog sport approved as an AKC event. In this class the dog and handler will learn the Rally signs required for AKC competition. Dogs and handlers will enjoy challenging new courses set up each week for practice. Prerequisite of successful completion of Advanced Basic or approval of instructor.

To save some time, you can download a class registration form form here.
In order to download the form, you will need a recent version of Adobe Reader installed on your computer. To download, click below:



You must provide proof that your dog is current on his vaccinations

Handler must provide proof of vaccinations.

A flat leather or nylon collar and a 4-6 foot leash, either nylon or leather, work best during training sessions.

Treats are not required for training, but recommended. Bite-size, easy to chew treats work best. Wear something with pockets or a training pocket.

Paula Grunwell, an animal behaviorist, is on-call to work with serious aggression problems that your pet may exert toward people or other animals.

** Accepted methods of payments: cash and check